Meet the Executive Headteacher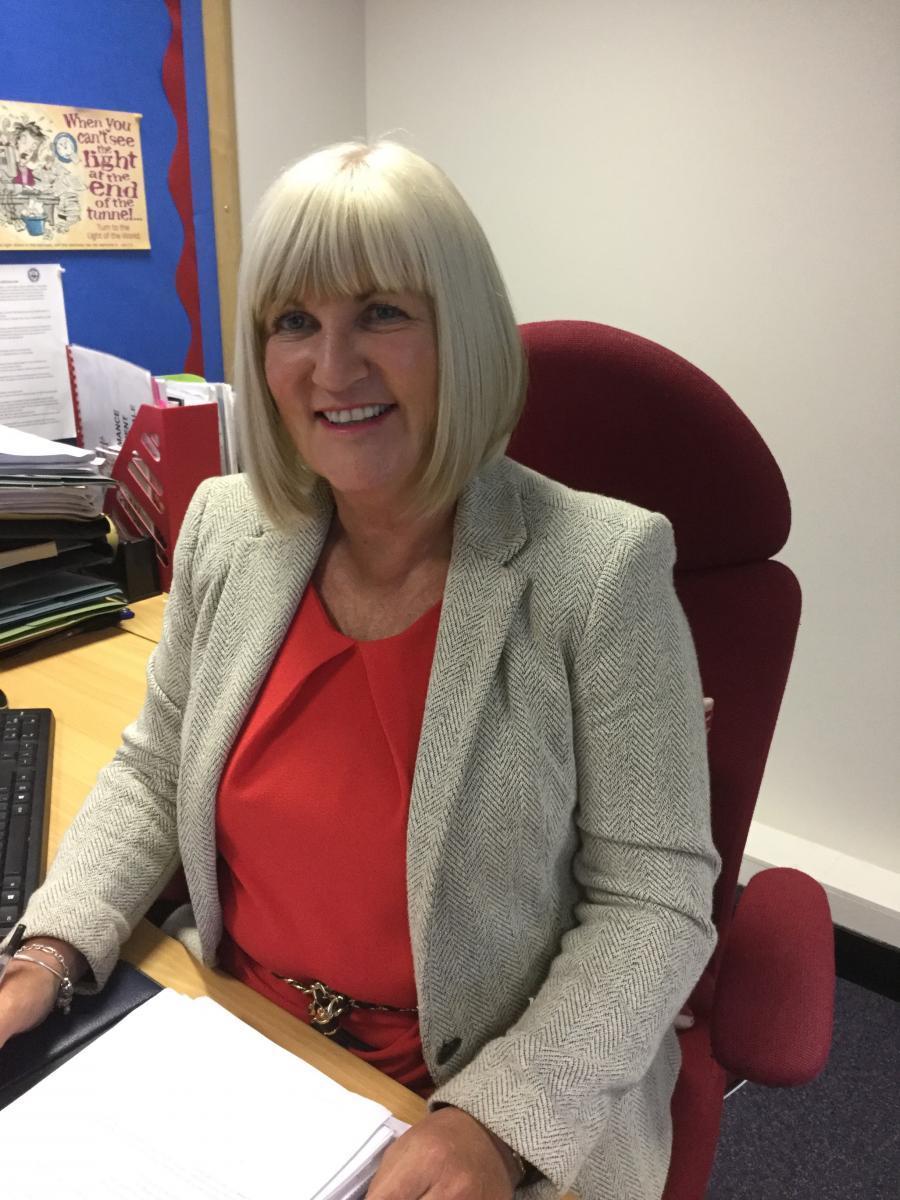 Dear parents and carers,
It gives me great pleasure to welcome you and your child to the St Gregory's Catholic Academy, part of the All Saints Catholic Collegiate. Choosing your child's school is one of the most important decisions you will ever make. The purpose of this website is to inform you about our vision, values and ethos, curriculum standards and provision, including the wide range and high quality opportunities available to every child at St Gregory's.As a Catholic school our fundamental mission is to promote the teachings of Christ through our Mission Statement, daily worship and the teaching of RE which includes teaching pupils about other faiths, traditions and cultures so that they learn to understand and appreciate the richness and diversity of our school and global community. We delight in the many comments from visitors about the vibrant learning environment, and welcoming atmosphere. This positive climate is firmly embedded, enabling children of all ages, gender, ability and personality to thrive and succeed in their learning. High expectations for good behaviour are fundamental if our children are to develop positive long-term relationships and remain happy, safe and confident to work independently and alongside others, to support their learning in school and in preparation for future life in Britain and as global citizens. This is one of the many outstanding areas highlighted in the academy's most recent Ofsted inspection report (Dec 2016)
Through a broad and creative curriculum children's learning is enhanced by a wide variety of extra-curricular sporting activities and after-school clubs, on offer for pupils in all key stages. Our links with specialist music teachers, sports coaches and subject specialists for modern foreign languages enable our children to access high quality teaching and learning whilst enabling pupils to participate and perform through instrumental teaching, competitive team sports, drama and performing arts. St Gregory's is now an accredited National Teaching School and has engaged a number of highly credible school leaders, including National Leaders of Education, who are partners within the 'Potteries Teaching School Alliance.' We retain a high regard for the opportunity to shape and train the future generation of teachers and school leaders.
Every effort is made to engage with families through regular communication and events. Celebration assemblies are held every half-term, to share children's achievements and successes; Induction evenings for parents are held in school, as children transfer between key stages; 'Watch me Learn' sessions provide opportunities for parents to participate in lessons alongside their children. Family Learning events are also held regularly so that parents and children can access activities and learn together, which also assists parents and carers in supporting children's learning at home.'Service Before Self,' is our school motto, and this concept is nurtured from the earliest age. We are extremely proud of the daily contribution made by our pupil leaders, including the active School Council, peer mediators, sports champions and monitors. Within our dynamic learning community everyone shares in celebrating achievements and success. Whilst I hope you find this brief introduction useful, there can be no substitute for a personal visit and you are warmly invited to have a tour of the academy, by prior arrangement, and can be assured of a warm and friendly welcome.
I look forward to meeting you and your child in the future.
Mrs Margaret Yates
Executive Principal

We hope that you enjoy your visit to our website, and that you find any information you are looking for. Please feel free to leave comments in the Guestbook, or contact the school direct with any queries you may have.
Thank you for visiting!