Reading
At St Gregory's Catholic Academy we love to read and work hard to spread our love of reading with others.
Read on to see some of the many ways in which we encourage each other to read for pleasure...
Summer Reading Challenge 2020
Click here to access the summer reading challenge
Free e-books
Click here to access the myon free e-books
Accelerated Reader
Throughout Key Stages 1 and 2, children take part in the Accelerated Reader Programme which helps us to manage and monitor children's independent reading practice. Each child picks a book at their own level and reads it at their own pace. When finished, the child takes a short quiz on the computer. (Passing the quiz is an indication that the child has understood what they have read.) Accelerated Reader gives children and teaching staff feedback based on the quiz results, which are then used to help the child set goals and direct on-going reading practice.
If children do not pass the quiz, teaching staff will support them by:
helping the child to choose another book that is more appropriate

ask more probing questions as the child reads and before they take a quiz

pair the child with another student, or even read the book to them.
Every week, teachers review student progress.
'Millionaire Reader' - Every time a child quizzes on their book, the programme automatically totals up the amount of words read. Reaching a million words is a huge achievement and this is celebrated by receiving a 'Millionaire Certificate' and a framed picture of the child is put on display in the library. Children in Key Stage 1 are rewarded when they become a '500,000 word Reader'.
Longton Library
Many of our children told us that they were not members of the library and so we took the opportunity to arrange visits for children in Years 3 - 6 to visit Longton Library.
During the visits, children received a tour of the library and a talk from one of the librarians who explained the services on offer. Children in Years 4-6 also heard about the exciting 'Great Reading Adventure' and many children have returned to school eager to take part! All children were automatically enrolled in the library and received their own library cards enabling them to borrow books. The visits have created a real buzz around reading and it is great to see children accessing such a valuable service in the community.
'I can't believe we can take books home for free!' (Year 3 child)
'There are so many books here that I haven't read yet!' (Year 5 child)
'I can't wait to start the Great Reading Adventure!' (Year 4 child)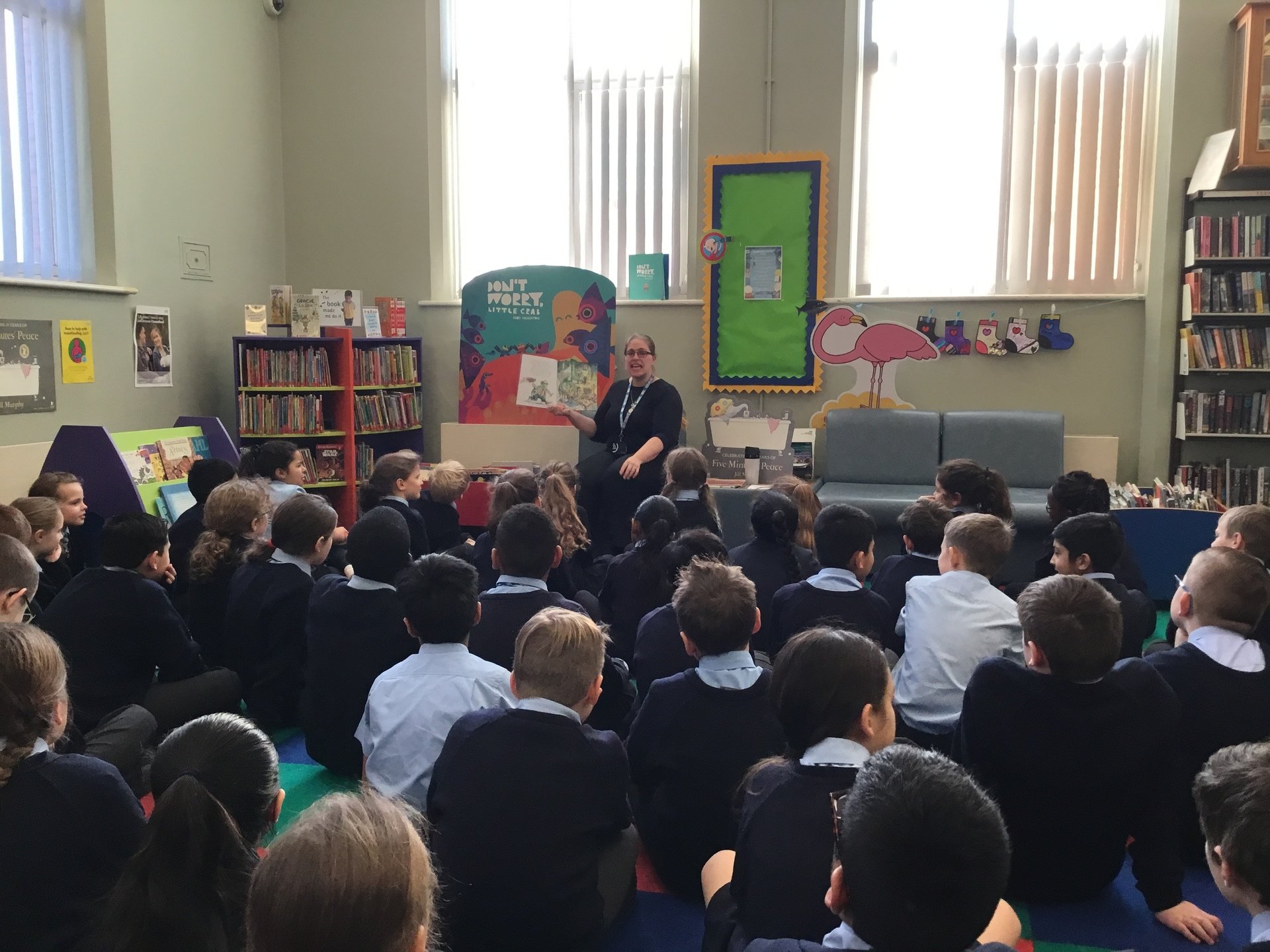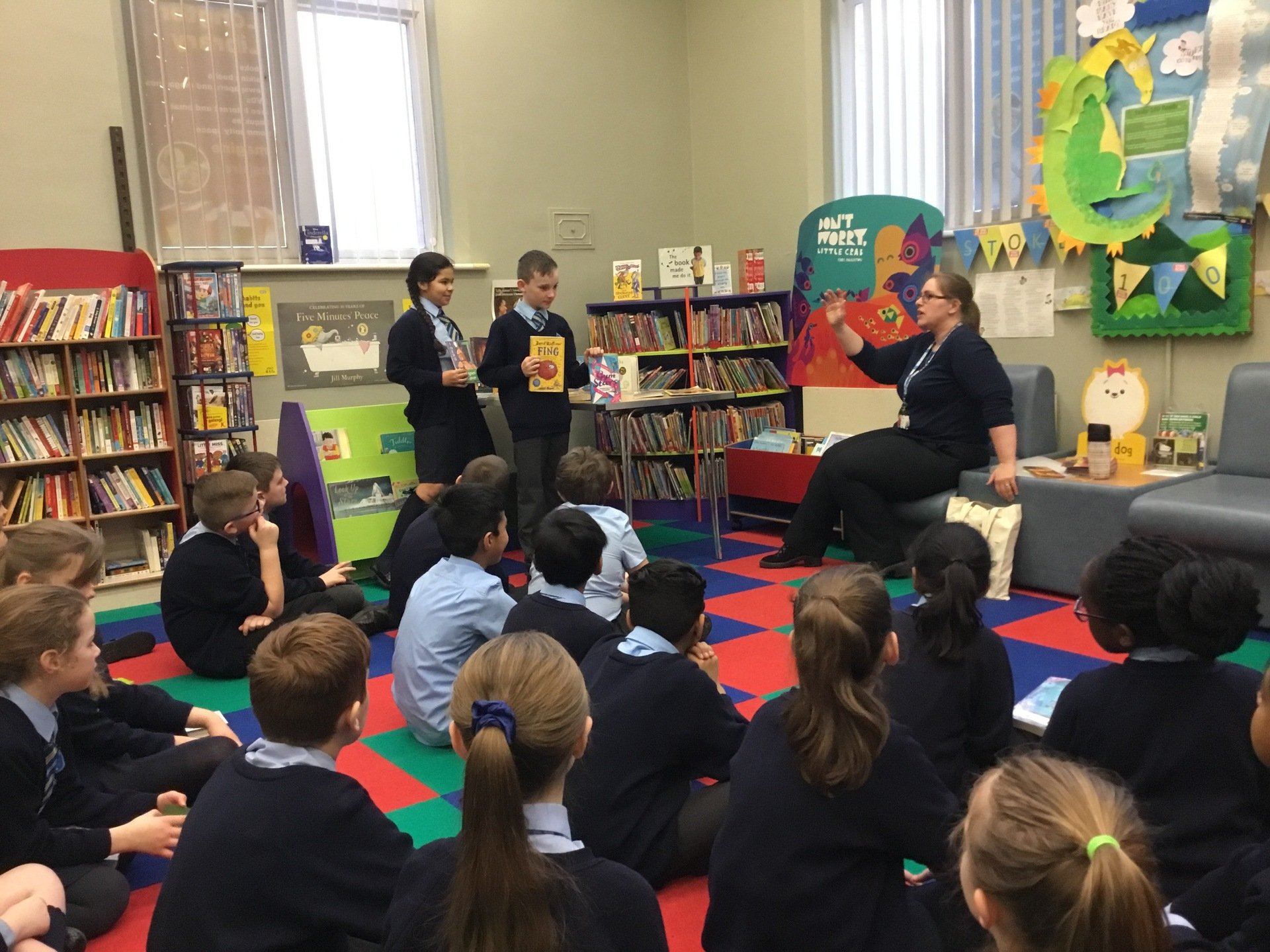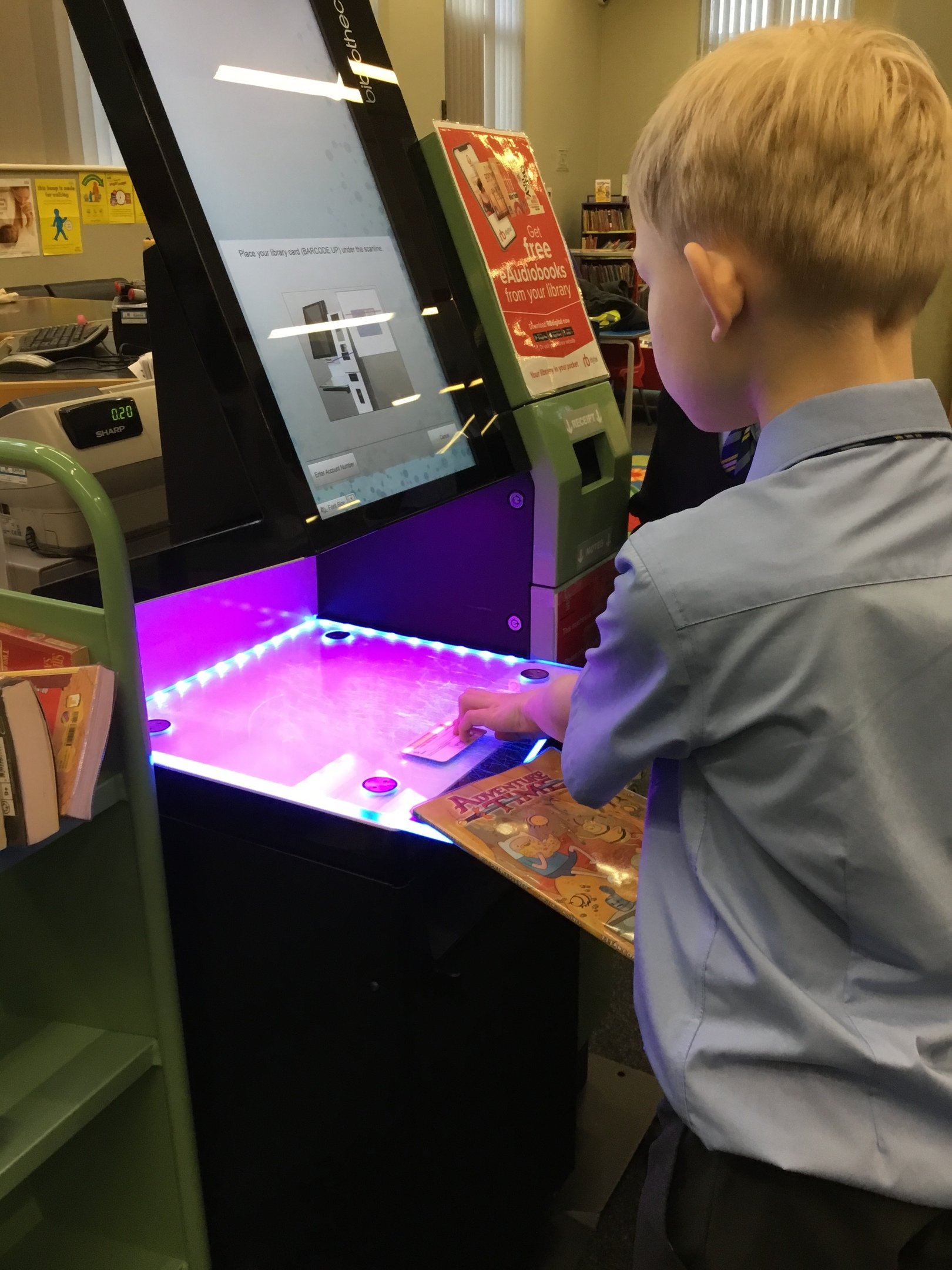 Author Workshop
Due to our fabulous links with the local library, Year 5 were invited to take part in a workshop with the author Jamie Smith. Children found out the process undertaken by Jamie when planning and writing his stories and were able to ask Jamie questions about what life is like as an author. For taking part in the workshop the library kindly presented us with some free books to put in our school library!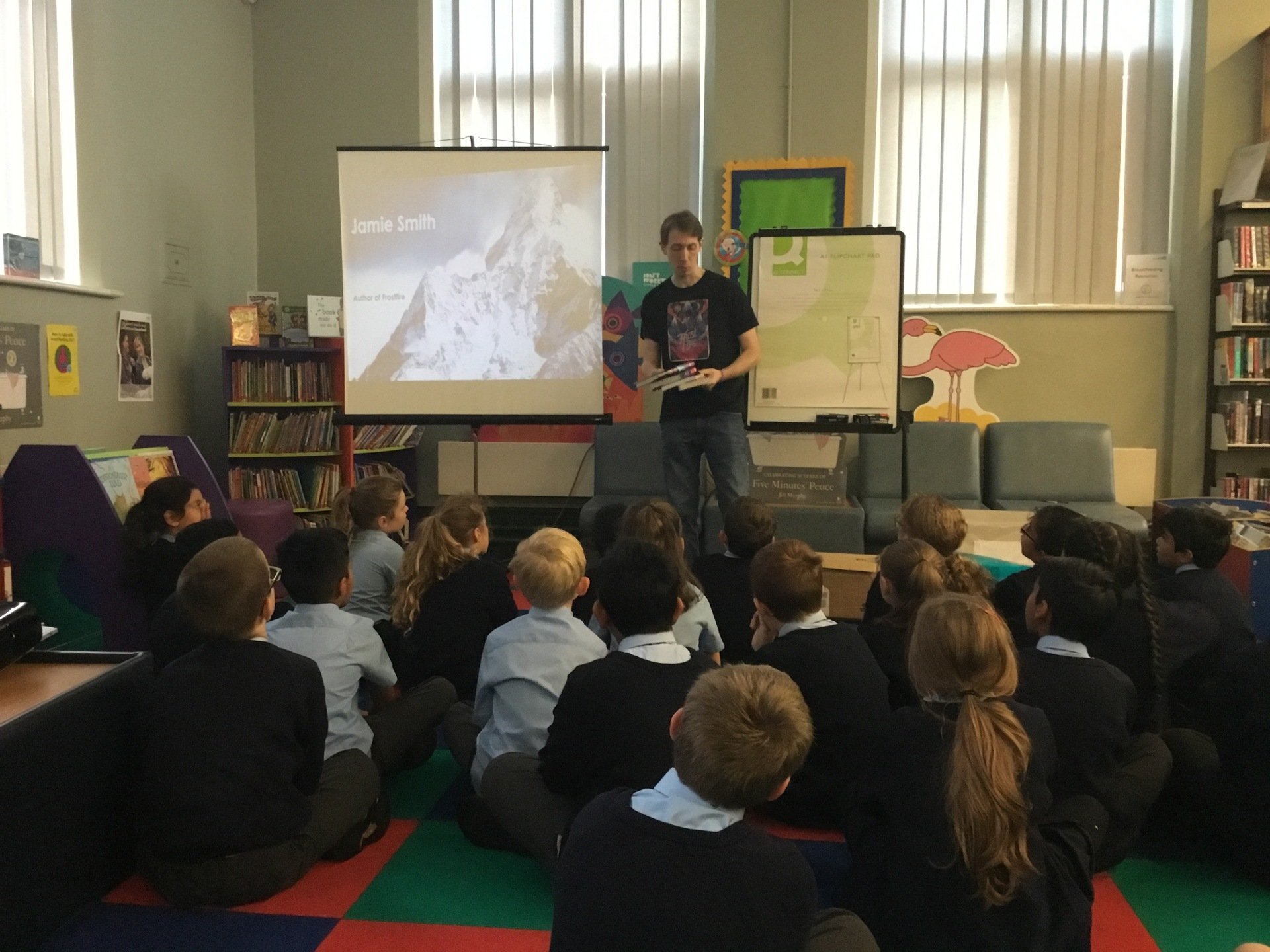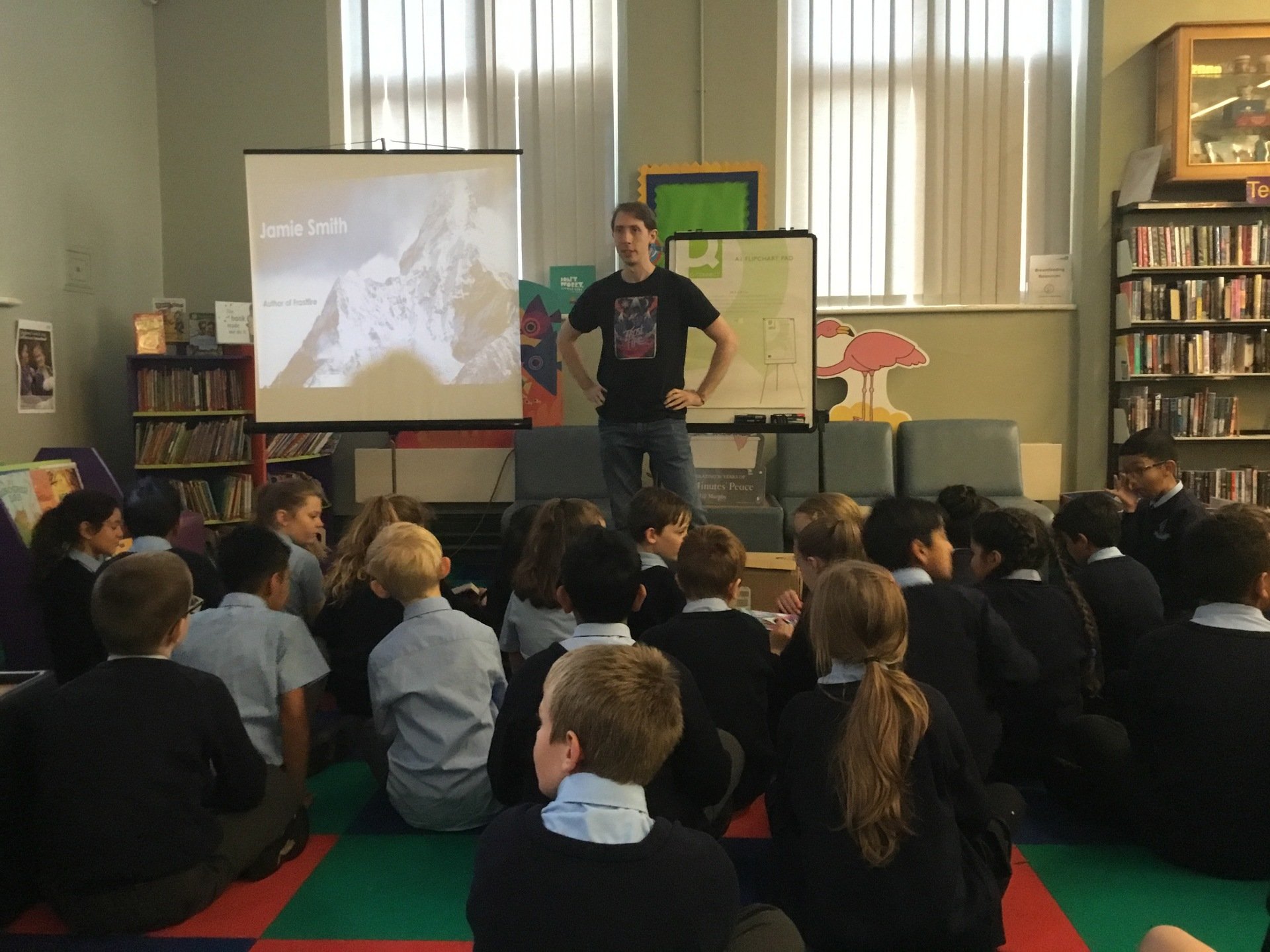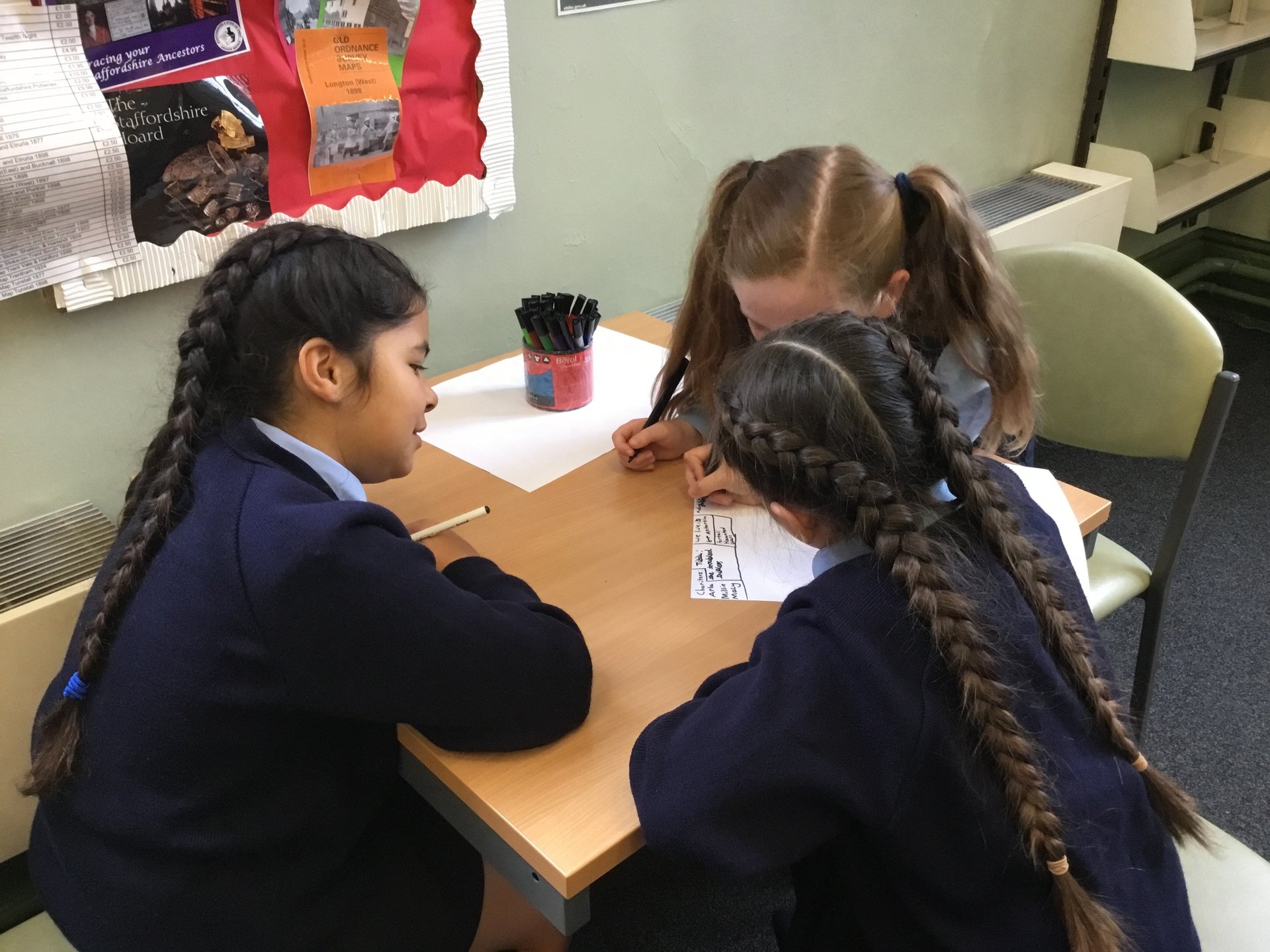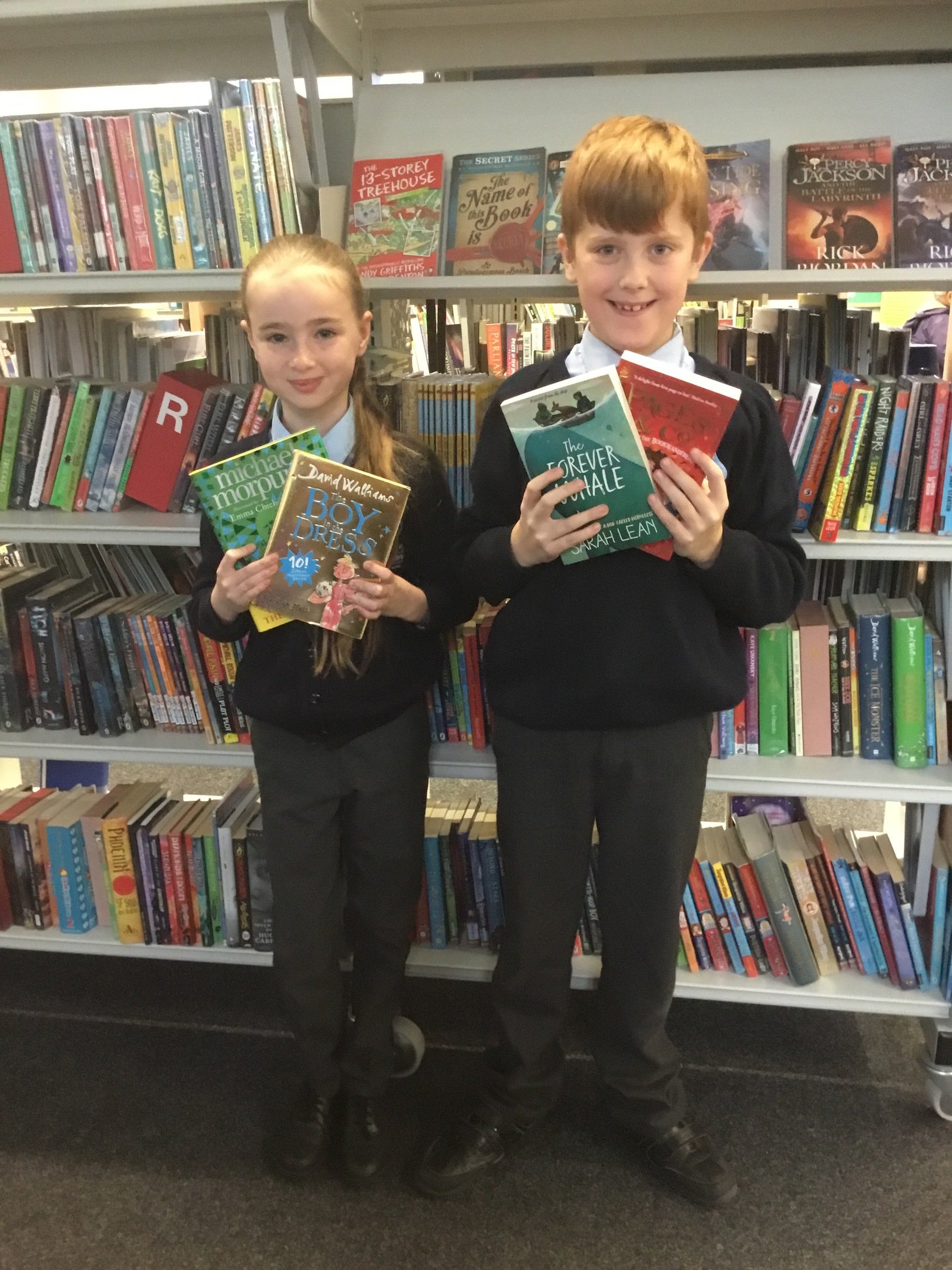 Peer Reading
A selection of pupils from key Stage 2 support reading in Key Stage 1 on a regular basis. During this session, they share their love of reading with the Key Stage 1 children, listen to them read to improve fluency and help them to choose books from the library that they will enjoy.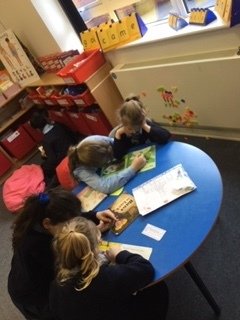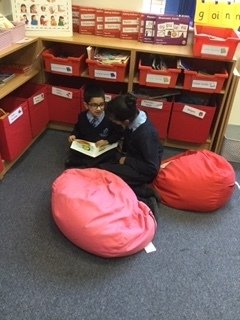 World Book Day
World Book Day is a fabulous event for the whole school to come together to celebrate their love of reading. This year many events took place throughout school including: both children and staff dressing up as their favourite book character, reading assembly held by Mrs Riddell, book mark designing competition, peer reading and teachers even swapped classes to read to children in a different key stage!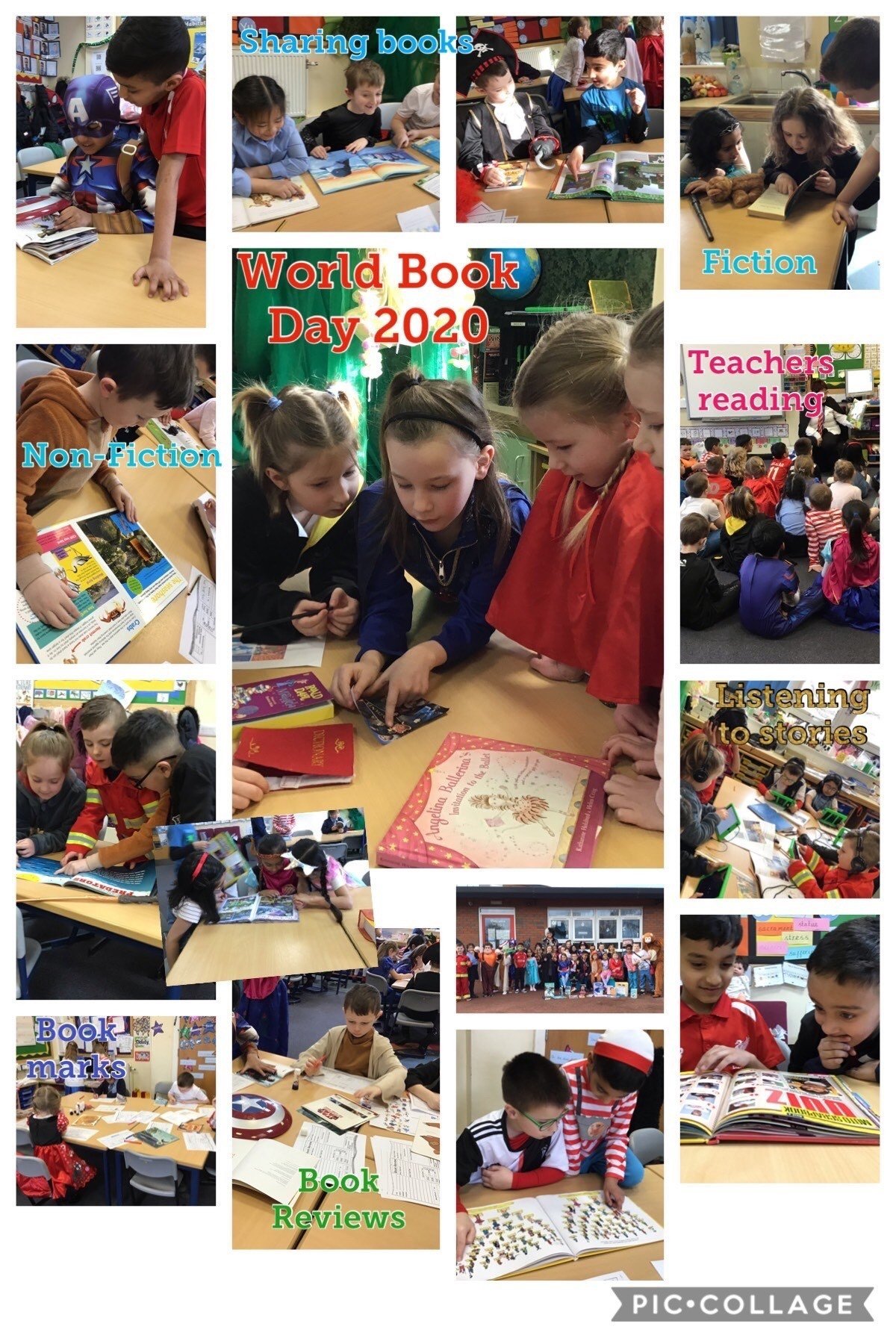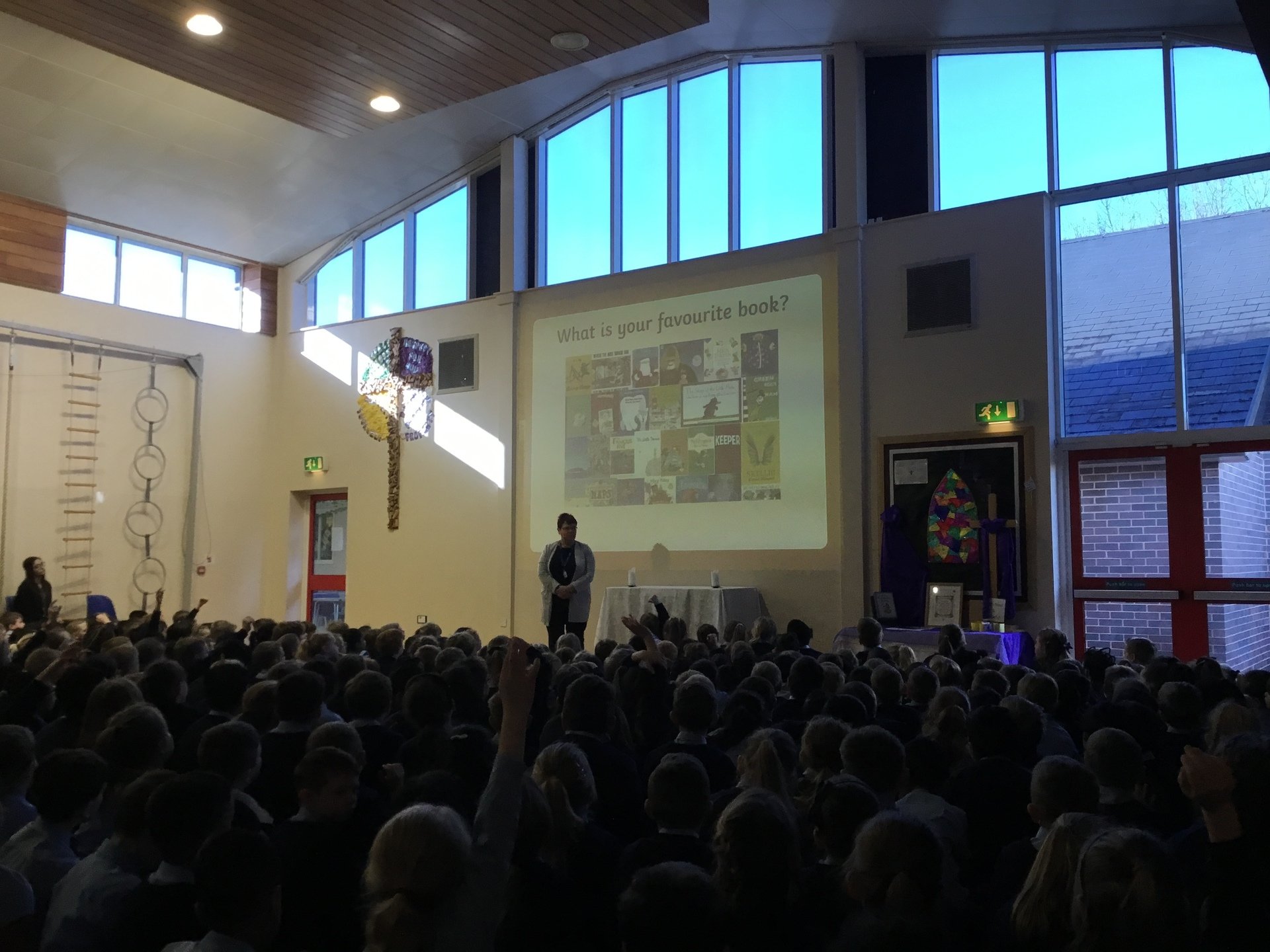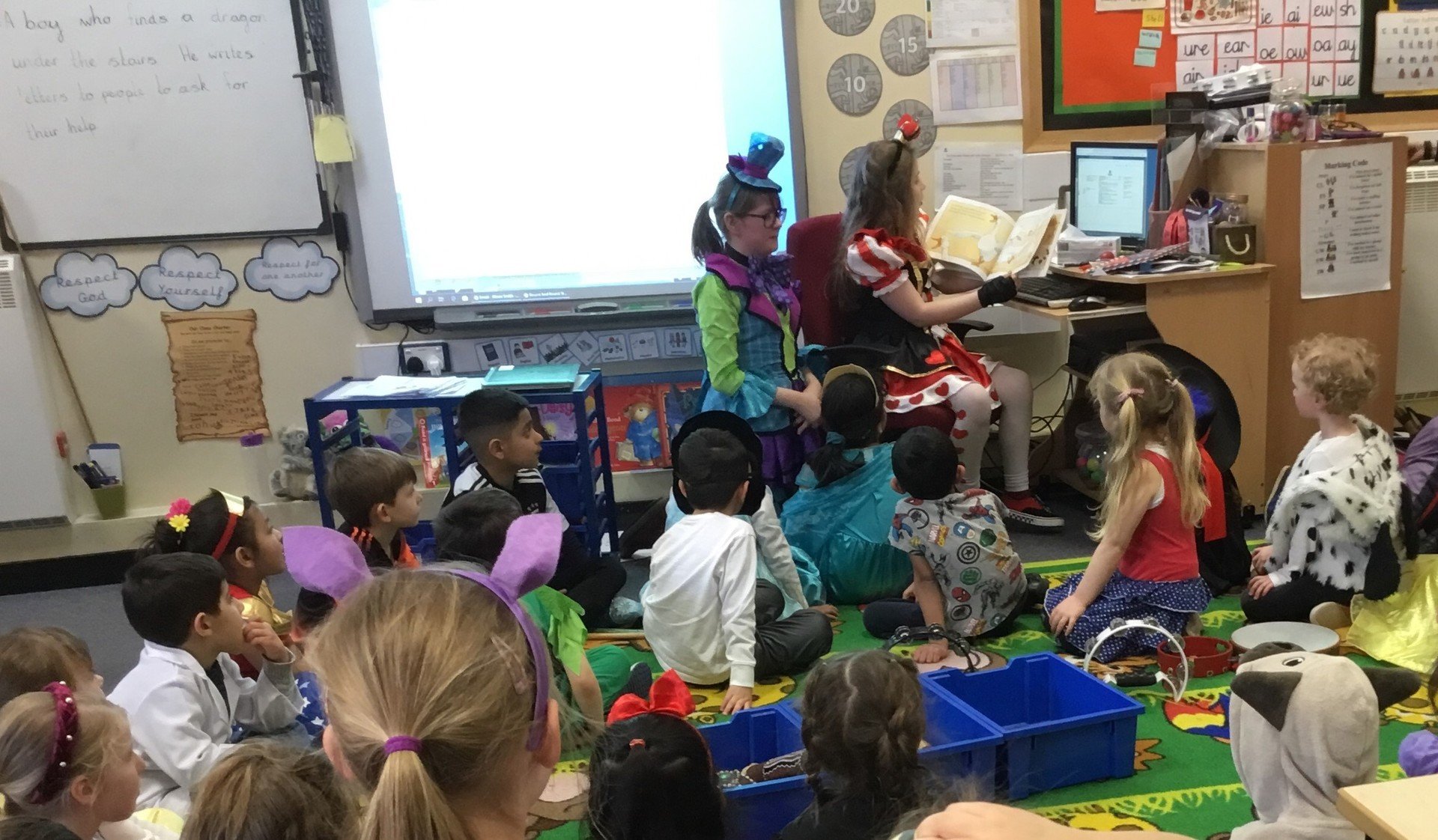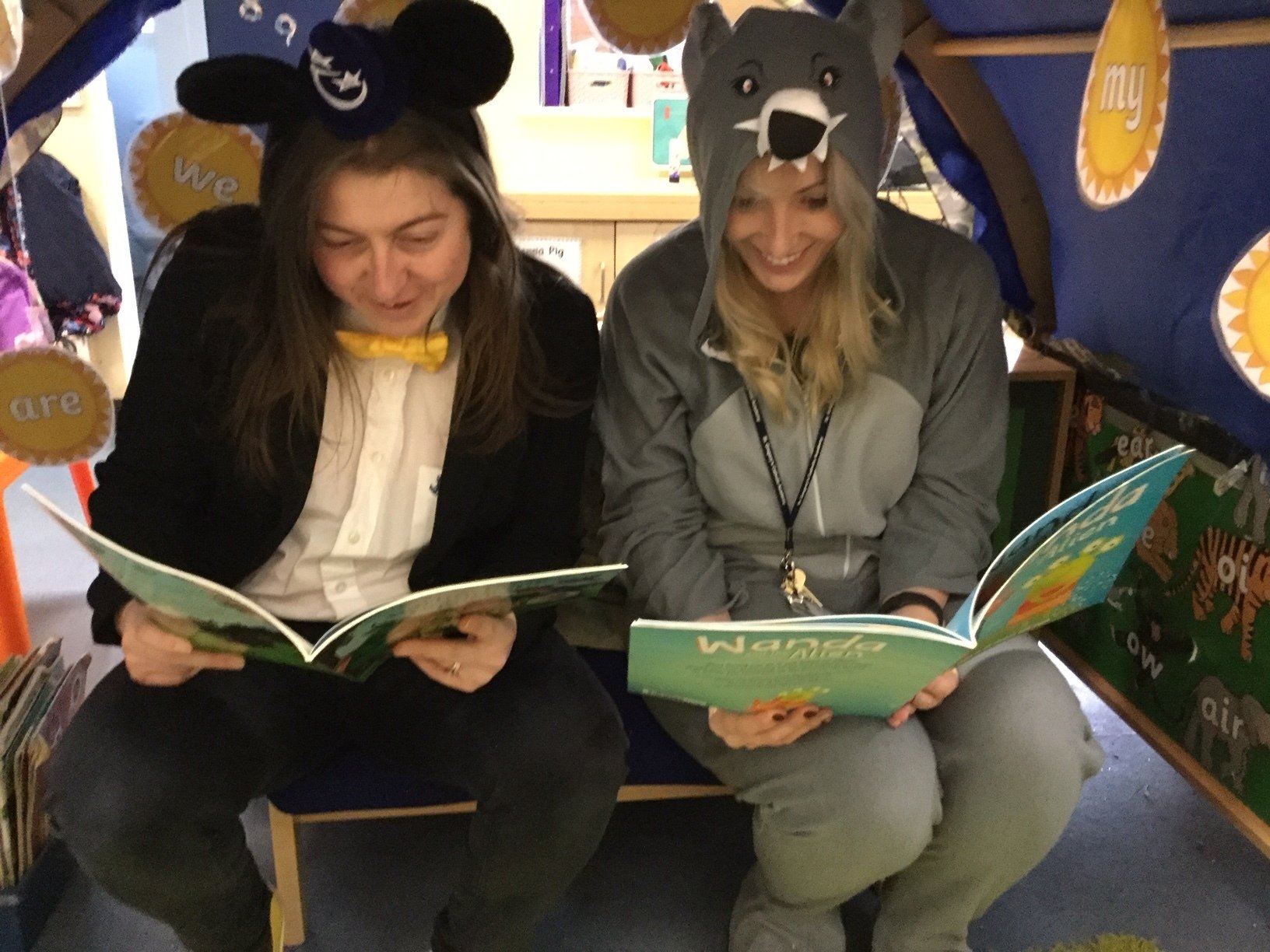 Book Reviews
Unsure what book to read? Have a look at some of our book reviews below: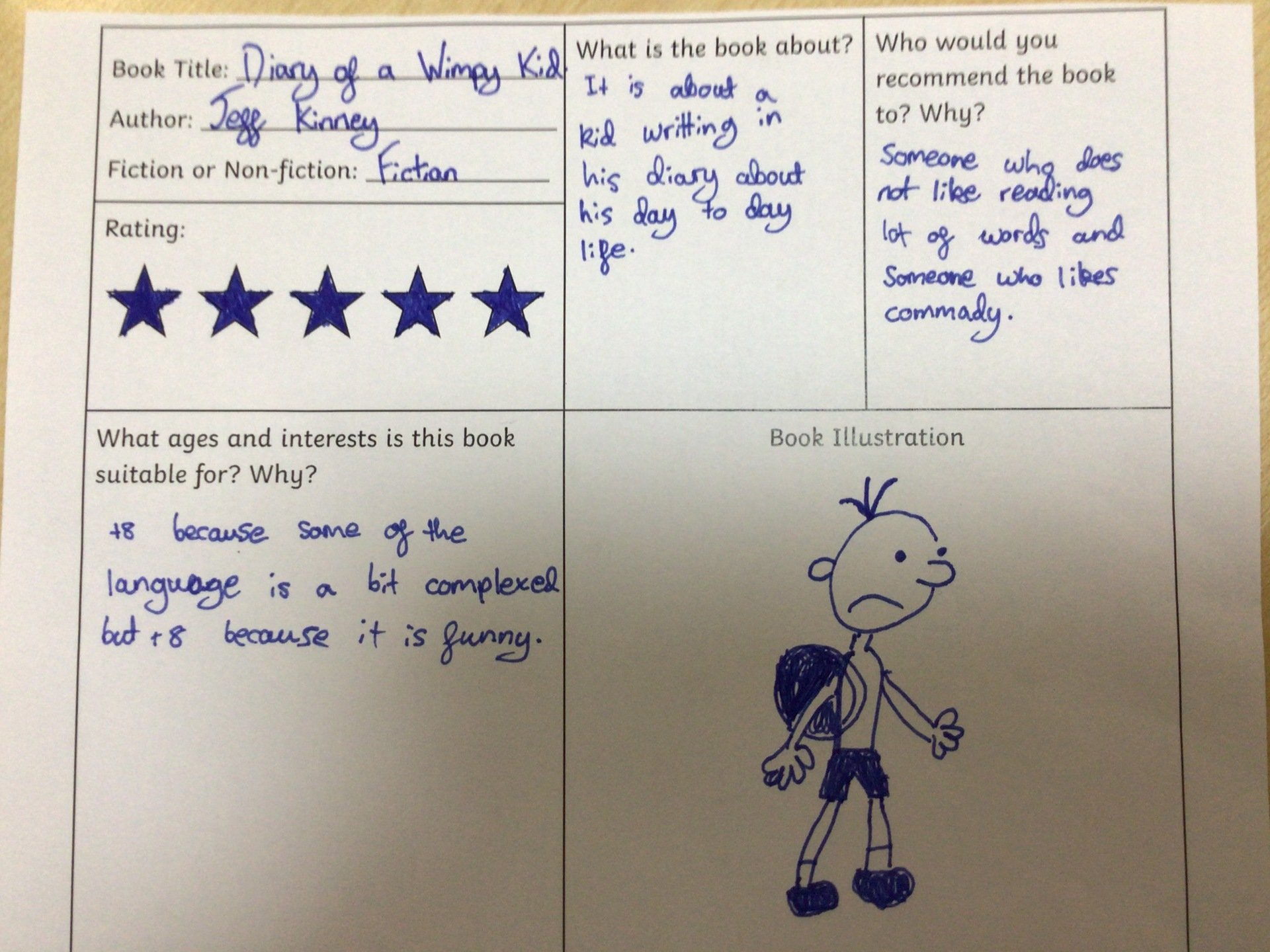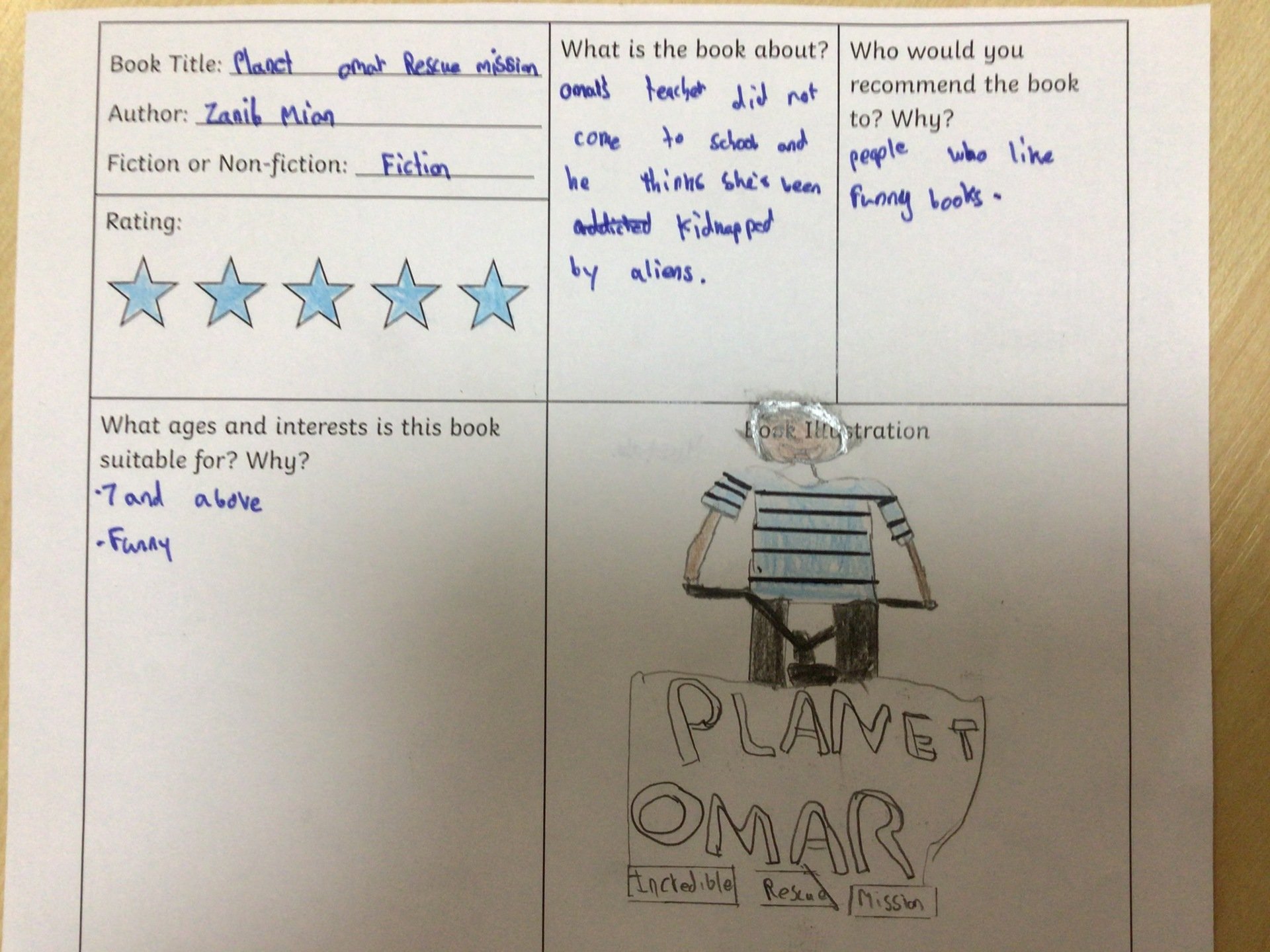 Teachers Story Time
Come and listen to your teachers reading some of their favourite stories...
'Frog In Winter' read by Mrs Mottram
Grandparents Story Time
As a school we recognise that reading is an important activity for home as well as for school. In order to encourage reading for pleasure in the home, grandparents are invited to come in and read to their grandchildren in Nursery. This is a fabulous activity enjoyed by both grandparents and children.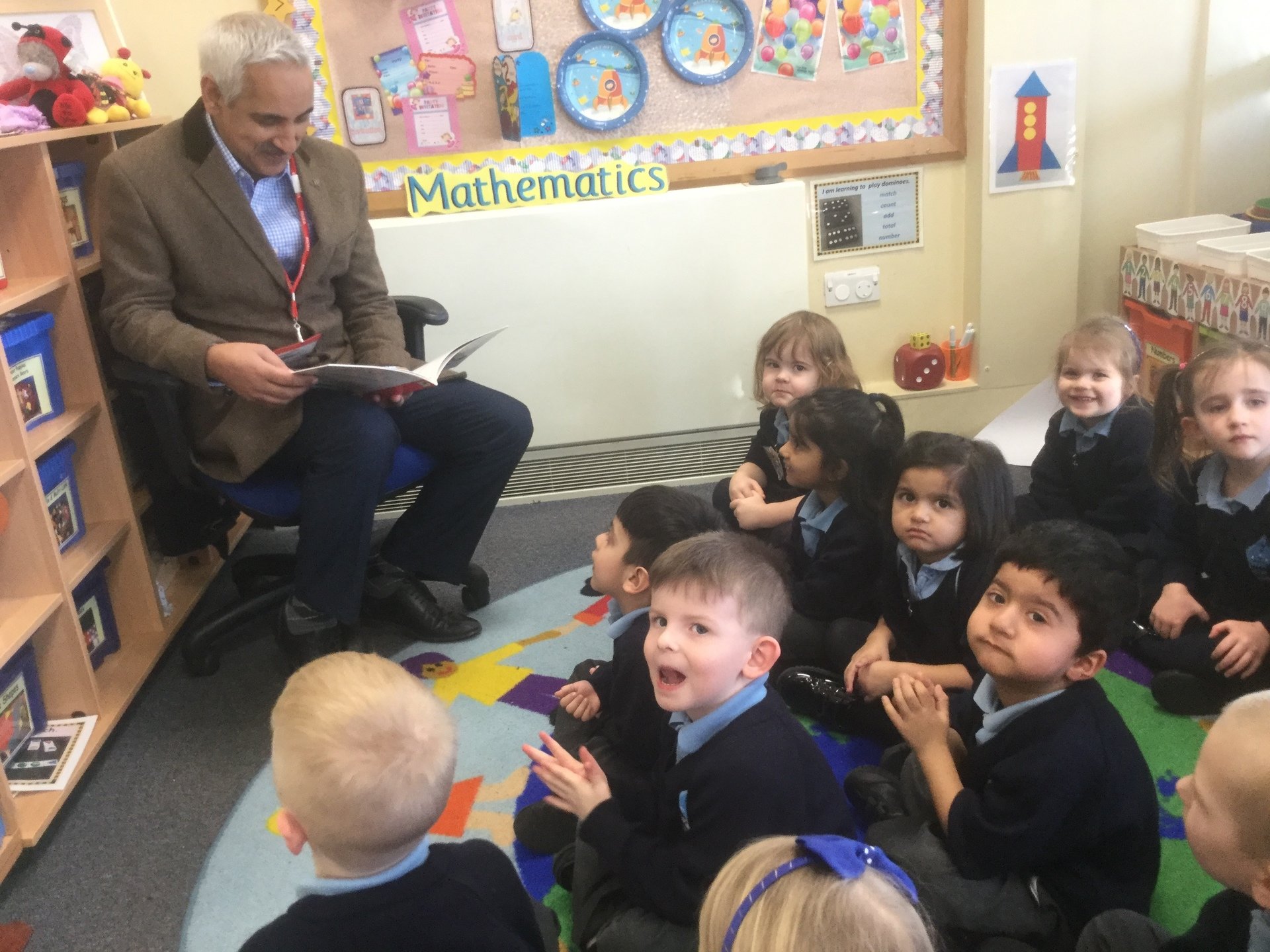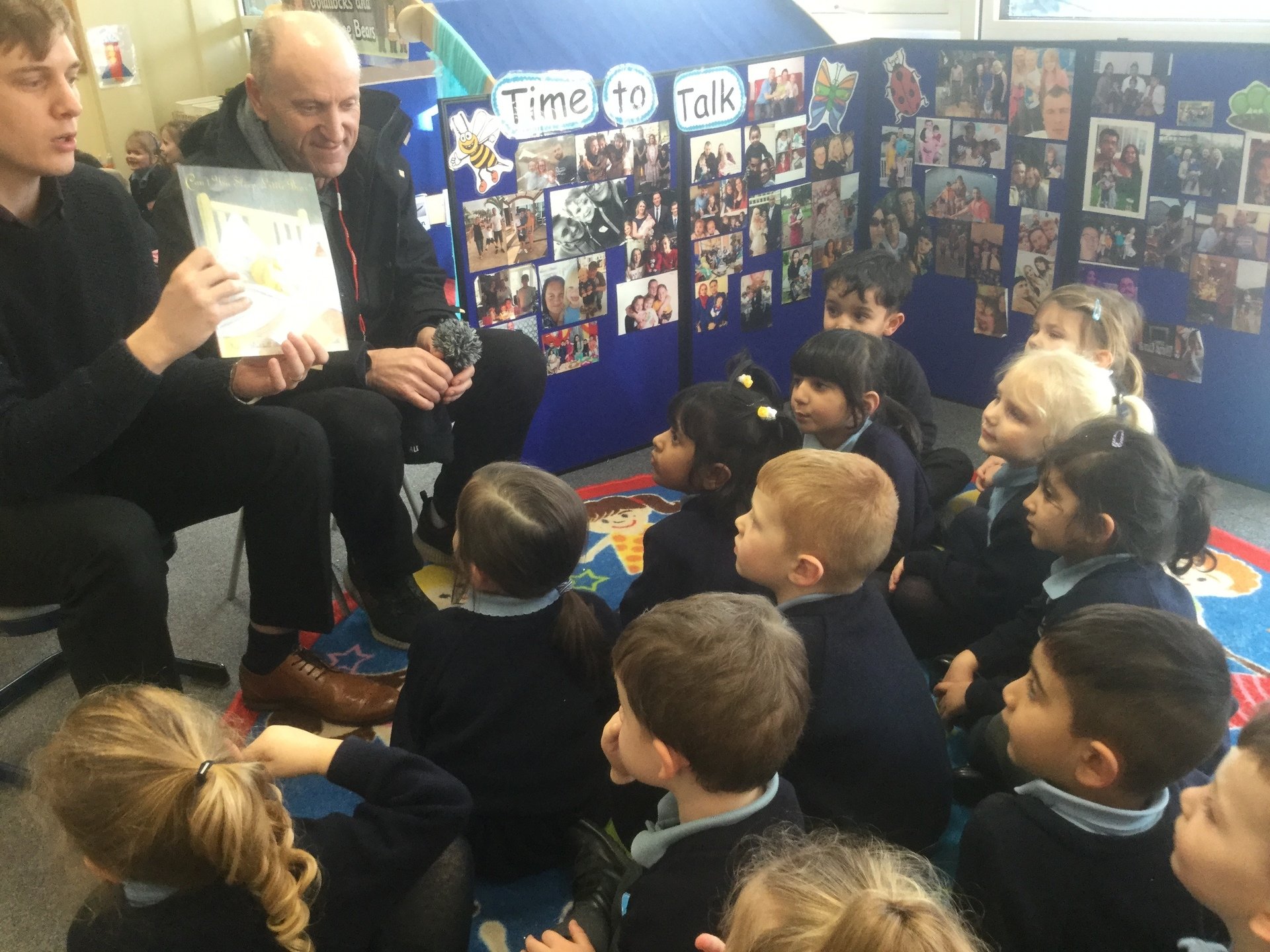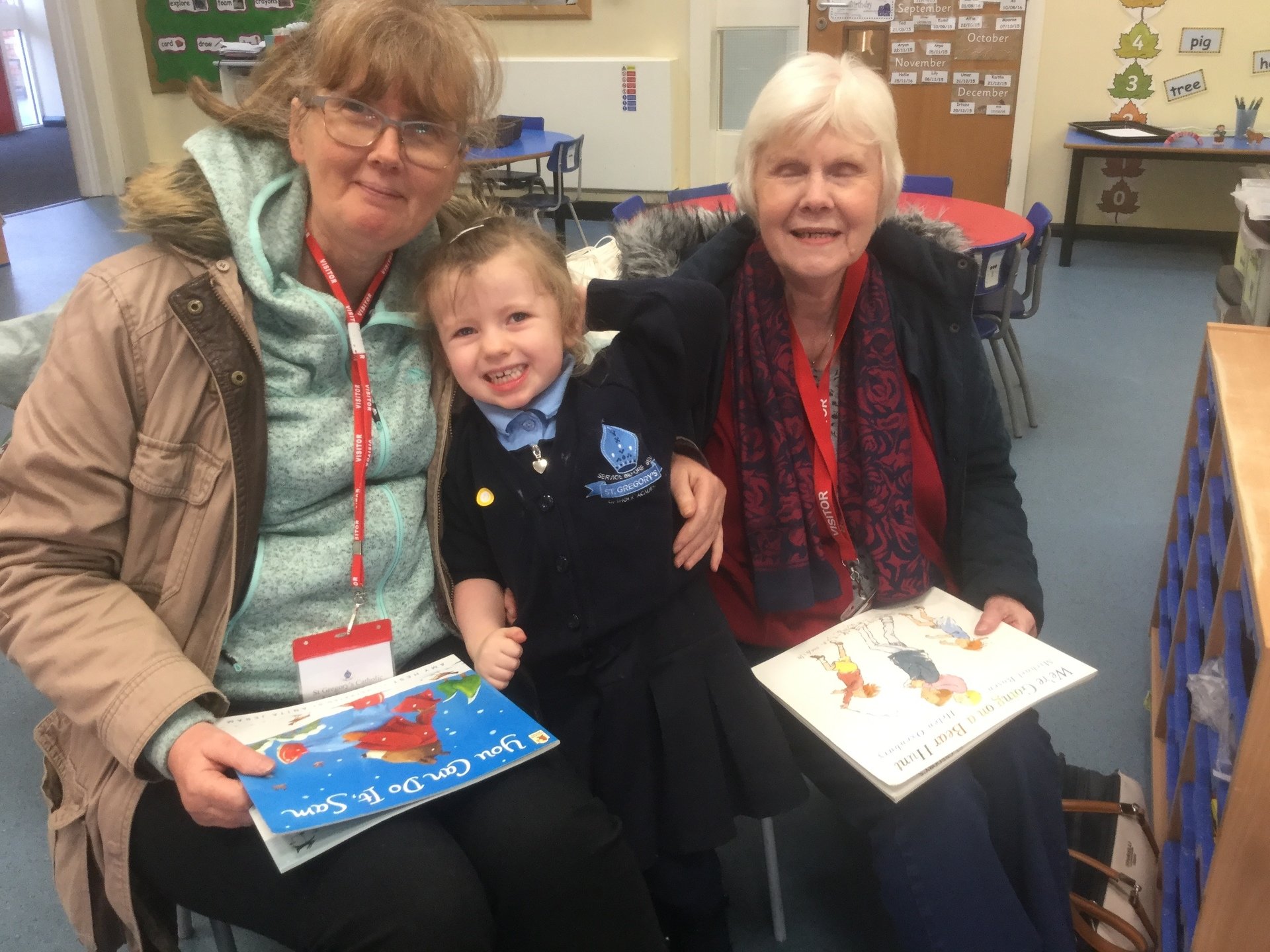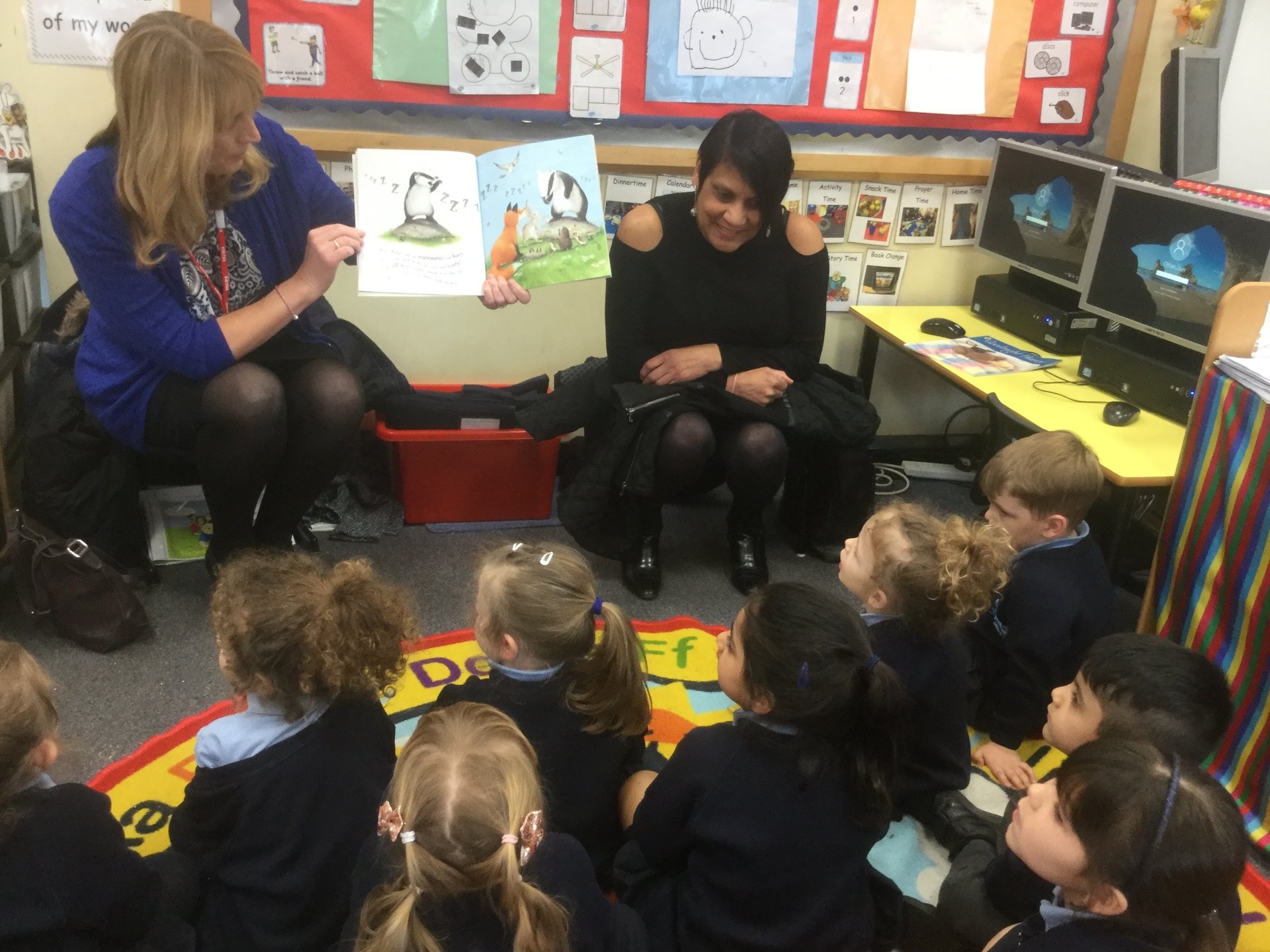 Reading at Home
There is no more important activity for preparing your child to succeed as a reader than reading aloud together. Fill your story times with a variety of books. Be consistent, be patient, and watch the magic work.
For a guide on how to read aloud with your child at home please follow the link below:
Guide to reading aloud at home
It's no secret that activities at home are an important supplement to the classroom, but there's more to it than that. There are things that parents can give children at home that the classrooms cannot give. Below are a list of story time websites and Apps to share with your children. Enjoy!
Unsure what books to read at home with your child? Click on the links below to find a recommended book list:
e-books
In order to access free eBooks to read at home follow the link below, click on Oxford Owl for home and register as a parent:
Cbbc Book Club
Every Sunday get involved with the CBBC Book Club. We want your reviews, comments about your favourite books, drawings of your favourite characters, suggestions for authors to speak to and your book selfies.
Story time
Frog in Winter (with Mrs Mottram)
Book Trust Home Time - Free online books and videos
Spoiled Brad, by David Walliams and Read by David Walliams
Coronavirus : A book for Children
Story time Apps:
Voicethread digital storytelling app