Values and Virtues
The Values we promote through collective worship are the foundation of our school ethos and help us to live by the Gospel values. As Catholics, we recognise the parallel between British values and Christian values - we therefore actively promote our Christian values as British values.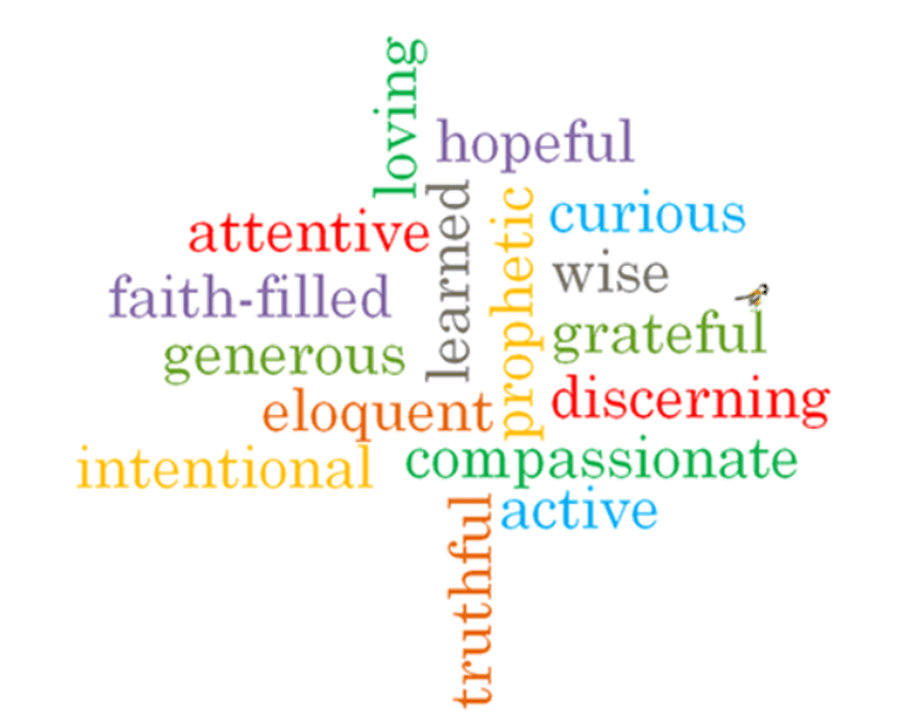 Values and Virtues
Faith - filled and Hopeful
Faith-filled in their beliefs and hopeful for the future.
Scripture
Faith, hope and love (Corinthians 13:13)
Mary's act of Faith (Luke 1:26)
The leaper who had faith (Luke 10:25-37)
Peter's faith ( Matthew 14:22)
Doubting Thomas (John 20: 24)
Schedule for 2020-21

Autumn 1 : Curious & Active
Autumn 2 : Intentional & Prophetic
Spring 1 : Grateful & Generous
Spring 2 : Attentive & Discerning
Summer 1 : Compassionate & Loving
Summer 2 : Faith-filled & Hopeful
Values and Virtues Planning Documentation